Am I the only one bouncing in their seat? I'm really not sure how I feel, there are so many things, because YAY! SUPERNATURAL! followed by OH GOD HOW ARE THEY GOING TO BREAK MY
HEART NOW?!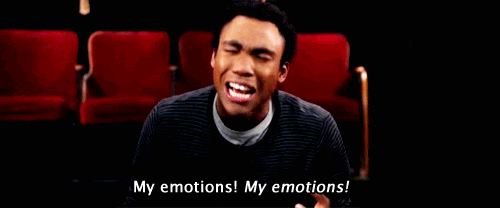 In which case, when the episode DOES air there's probably going to be a lot of this when it comes to Dean and Cas:
And my typical reaction when it comes to Sam and Amelia:
Anyone else? And yes, I know, hi, haven't been on in a while. Been busy. Also, haven't been writing fanfic. Writing my own novel. And recording podfic.