tenoko1
So I'm currently working on a new podfic called "Hard Road" by Aleisha Potter and this is the podcover I've made for it as of right now. I like it, i think I'll keep it. I think it's fitting to the story.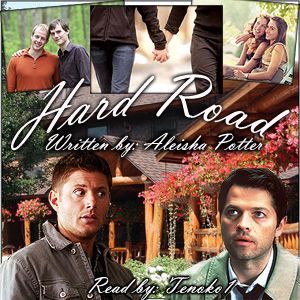 Summary: Dean discovers a few truths about himself when he and Cas are forced to go undercover on a hunt to the very last place Dean ever thought he'd find himself: a gay resort, called "Last Hope", geared towards failing homosexual relationships.

It looks appropriate, right? I'm not done with the podfic itself, yet. I've done about 40% of it.