tenoko1
Hey wanted to rec two of my favorite podfics and share the pod covers I've made for them, even though they have their own.
I love, love, LOVE Metaphysical Gravity. I cannot rec it enough. I listen to it over and over.
Title: Metaphysical Gravity
Fandom/Genre: Fusion/AU
Pairing(s): Dean/Cas
Rating: NC-17
Word Count: ~79,000

Summary: This is a retelling of the gothic soap opera Dark Shadows. This is not a comedy like the Tim Burton-Johnny Depp betrayal remake Vampire Castiel Collins is awakened from his tomb by down-on-his-luck author Chuck Shurley. With Chuck's help [and blood] Castiel sets out to make a life for himself in Collinsport, restoring his old home and hopefully being reunited with the reincarnation of his former lover, Dean Winchester.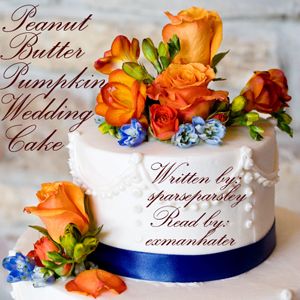 Title:
Peanut Butter-Pumpkin Wedding Cake
Author:
sparseparsley

Rating: NC-17
Genre/Pairing: Total AU, Romantic Comedy, Dean/Cas
Wordcount: 31k total
Spoilers: None
Warnings: Sex, movie cliches
Summary: The good ones are sometimes assholes and always taken.